Marjory McGinn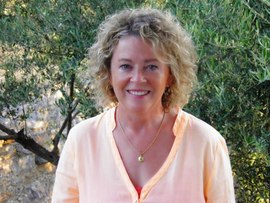 Marjory is a Scottish-born journalist whose move to Australia as a child inspired her interest in travel and writing. She has travelled widely, including an early work stint in Athens. She has worked as a feature writer for most of her career, initially on major Australian newspapers. After returning to Scotland in 2000, she freelanced for British publications, including The Times, Daily Mail, The Mail on Sunday, The Scotsman, The Herald. She has written on travel, lifestyle, and has interviewed celebrities, from top Aussie cricketers to the odd Hollywood legend. She is also the author of the new book about Greece, Things Can Only Get Feta, published in July 2013. See Greek Book page for details.
---
---
Jim Bruce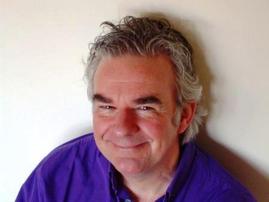 Jim is an English-born journalist who has worked on newspapers in England, Scotland and Australia for 35 years. After several years as a chief reporter, he moved into the production and editing side of newspapers and has held senior posts, including production editor and news editor. He has worked on the Kent and Sussex Courier, The Herald and the Evening Times in Glasgow and The Scottish Sun; The Sydney Morning Herald, the Daily Telegraph and The Sun-Herald in Sydney. He first visited Greece in 1979 on an island-hopping holiday with two pals and has returned many times since. He likes the laid-back lifestyle, a chilled Mythos in a beachside taverna, and is on a quest to find the perfect moussaka. He's getting close.
---
---
Wallace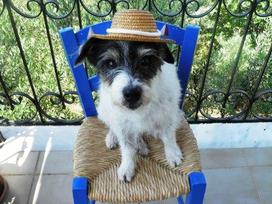 Wallace is an Edinburgh-born, 13-year-old Jack Russell terrier. This was his first adventure in Greece and he's now hooked on the beach, likes a bit of surfing followed by souvlaki and a long siesta. Despite his owners' move to a rural area of the southern Peloponnese with zero-dog tolerance, especially for pampered pets, Wallace won over the locals in the end with his eccentric behaviour and even earned himself a Greek name, all of which is revealed in the book Things Can Only Get Feta, by Marjory McGinn (see Greek Book page).
---
---
© Text and photographs copyright of the authors 2017.
No reproduction of text or images without written permission.
---